AC Drive Manufacturer
Soft start and stop, prevents water hammering in pump applications and prevents sagging of the power line from high inrush that would occur with across the line starting.
Mechanical wear and tear on belts & drive train components such as gearboxes are reduced.
If a valve or damper is used for process control by restricting flow, significant energy savings can result by using an AC drive instead.
If 2-speed motors are utilized, some energy savings can be achieved.
Limiting speed when temperature changes occur in the air stream can control fan loading.
Better process control than dampers or valves.


The basic benefit to using an AC drive is energy savings. By matching system capacity to the actual load throughout the entire year, major savings in system motor energy use are achieved.

Another benefit of the units is reduced wear and tear on the motors. When an induction motor is started, it draws a much higher current than during normal operation. This inrush current can be three to ten times the full-load operating current for the motor, generating both heat and stress in the motor's windings and other components. In motors that start and stop frequently, this contributes to early motor failures.


The motor's current of water supply pump is about 120~130A before reform, and 90~110A after the reform.
Flow is basically same. Current of heat supply network circulating pump is about 55A, After the reform, it comes to 45A.
Since the AC drive was used, it has been running stably and greatly. It improves the site operating state, and reduces the working strength of the operators. Most of all, the station service labour decreases obviously. In 2006, for better effect we purchased four sets of AC drive for the boilers' fans again. We do believe more and more AC drives would be used in thermal- power corporations for building a more conservation-minded society.


Using the variable frequency control technology is one of the important methods to solve the problem. Controlling feed pump by AC drive can achieve the flow control in variable load. It solves the problem and improves the reliability of the system; furthermore, it decreases the throttle loss, reduces the wear and tear of the valve and damage on seal of the pipe, makes the equipment work longer, reduces the maintenance, improves the economic benefit of the system, saves energy and provides a good way to reduce power consumption of plant.
Before using medium voltage AC drive, water level of condenser is adjusted by changing outlet valve opening. Linearity is inferior and lots of energy wastes on valve. In the mean time, frequent operation on valve leads to valve reliability down, affecting stable operation of system.
After using AC drive, no need to adjust outlet valve. Valve opens at a large scope. Adjusting AC drive output frequency changes motor speed, reaching purpose of outlet flow adjustment. Following is condensing water system: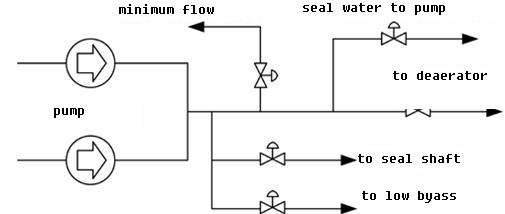 The initial installation had throttling dampers installed in the supply air ductwork. As the requirement for airflow decreased, these dampers closed to reduce airflow to the rooms.
Not only was this method of flow control inefficient in terms of energy use, it was noisy and required regular maintenance.

The hotel determined that installing AC drives on the fans would save energy, improve system performance and lower maintenance costs.

After a trial run, the hotel installed AC drives on each of the guests' rooms supply air fans. The work included disconnecting the existing supply air dampers, upgrading the air conditioning control systems and installing the new AC drives.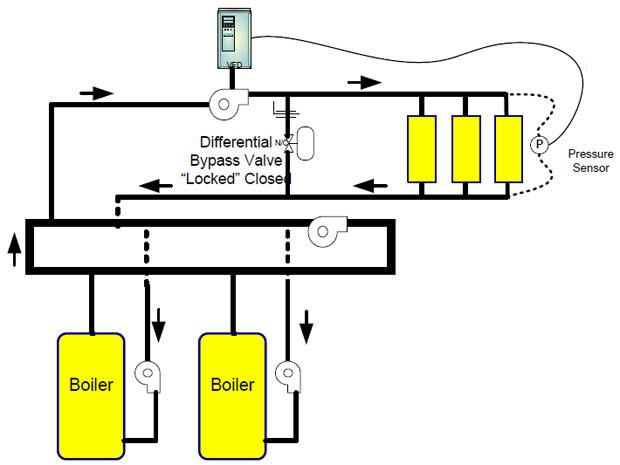 (1) The reform is safe and reliable. It reduces the vibration of condensing water pipeline and temperature of motor coil.
(2) The reform cancels throttle adjustment. Energy-saving for the condensing pump is obvious.
(3) Personnel must take care in checking , especially for maintenance and check of AC drive.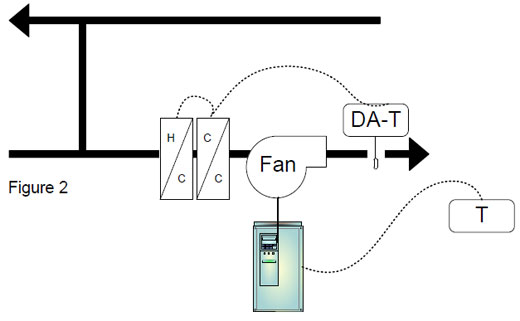 Because the DCS was changed for several times, the spare I/O ports are not enough for AC drive construction. There is a question that how to realize AC drive reconstruction without modification for DCS and control logic. After deep research in AC drive characteristics, furnace operation technology and DCS structure, we put forward a new technology (HCU for abbreviation) which can save energy without modification for DCS and control logic.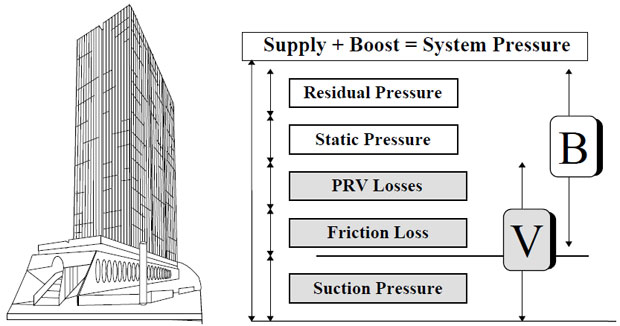 In analyzing the practicality of using AC drives, we must now consider which variations of the above parameters yield energy savings when varying the speed of the booster pumps. Of the above five factors, static height and residual pressure generally do not change. As such they will have little or no impact and hence will yield no opportunity to vary the speed of the pumps.


Power plant should realize its society responsibility, take energy saving and emission reduction as internal dynamic of sustainable & healthy development. Plant should put energy saving into agenda, promote energy saving by new material, new technics and technology development.